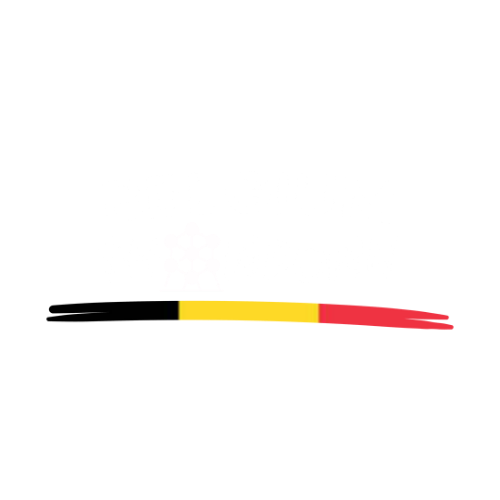 GOOD ATHLETES INSPIRE THEMSELVES, GREAT ATHLETES INSPIRE OTHERS

IT'S NOT HOW GOOD YOU ARE,
IT'S HOW GOOD YOU WANT TO BE.
THE CONCEPT
The success of our competitions is the focus on the beginning athlete. By beginning athlete we mean anyone who has little or no competition experience and wants to recreationally experience this either with a team buddy or where they want to test themselves in a division they have never been in before. Our competitions are also the perfect start to progress to higher level competitions.
Designed for the

BEGINNER

athlete;

Give your buddy a big high five because you can show us the power of TEAMWORK;
NO multiple, long, hard workouts spread out over 2 or more days;
1 day of competition for ALL divisions (Saturday or Sunday);
Tight time schedule so everyone knows when to start and when it is done;
3 divers fun workouts with NO cut-off;
NO finals to determine the 1th, 2th and 3th place overall;
Testing endurance, strength, power, skill, bodyweight and team strategy;
4 divisions (RX, ADVANCED, REGULAR and SCALED);
Very popular parent/kid division with fun custom workouts.
!!!NEW!!!

< TRIPLETS >

!!!NEW!!!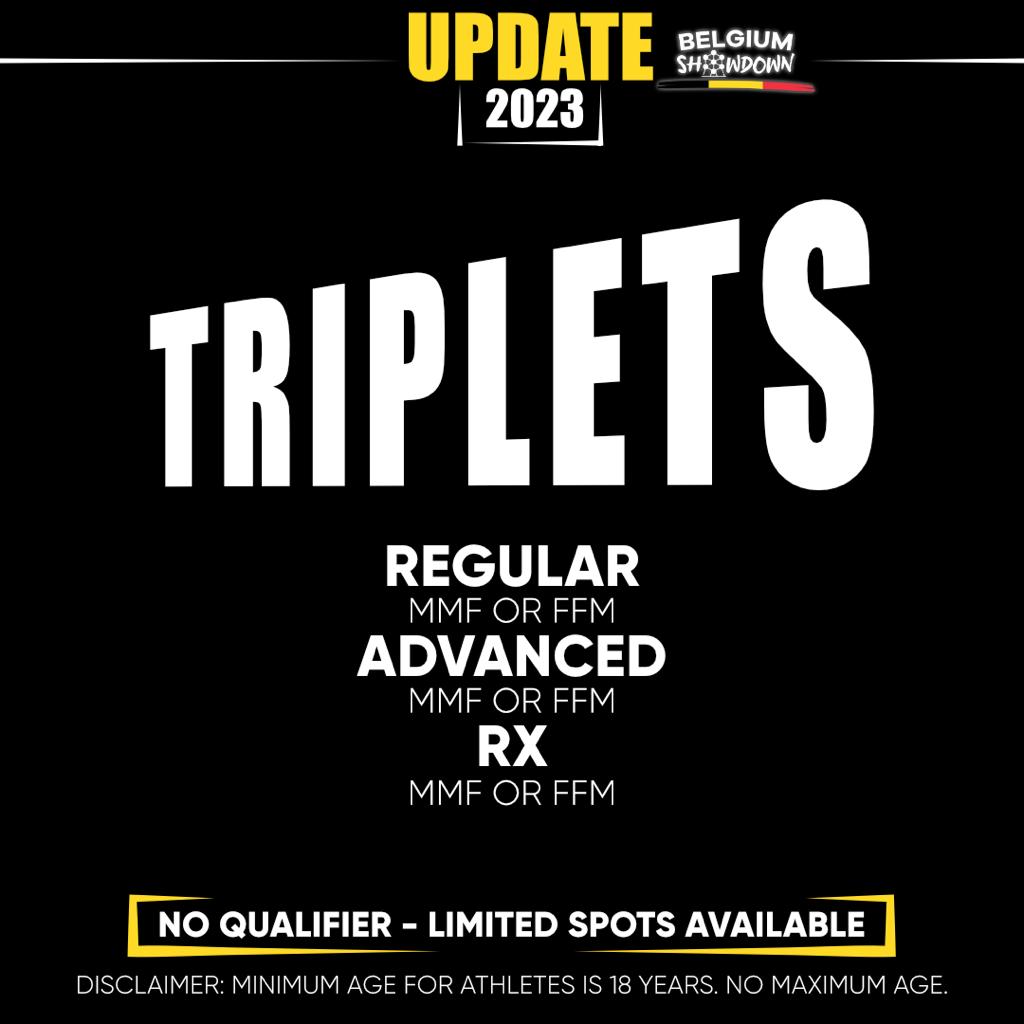 As we are adding this as a test event in our current 2023 concept, there will be
NO
qualifiers for this format.
Registering = participating.

We apply the "first come, first served" principle.

This is an open to all ages division from 18 years of age.

All 'GENERAL RULEBOOK' rules also apply to this division.
KIDS & PARENT
This is all about FUN and parent-child bonding.  Also 3 modified fun qualifier workouts for this division. Hurry to register as this is a VERY popular division.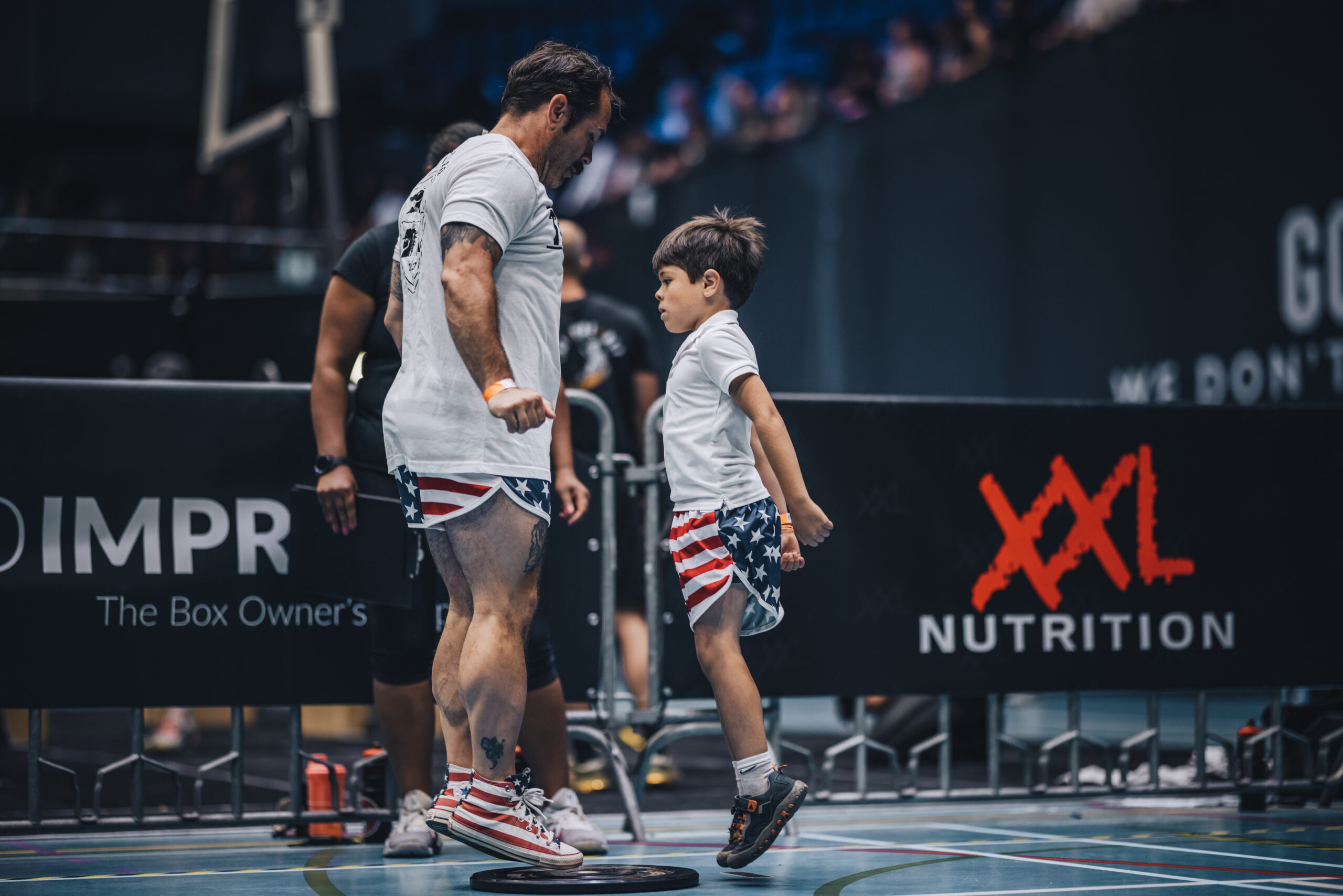 THE FINALS

The best athletes of each category will get an invite to compete at The Belgium Showdown team Finals 
It's not about how good you are, it's about how good you want to be!
DISCLAIMER:
The CrossFit Licensed Event is an independent and privately organized fitness competition that operates under the authorization of a CrossFit license. Please note that this event is not owned or operated by CrossFit HQ or CrossFit Games.
The use of the CrossFit sign and name in connection with this event is solely under license and does not imply any direct affiliation with CrossFit HQ or CrossFit Games.